All-Inclusive Wedding Venue
Luxury weddings in the heart of the Lowcountry near Beaufort, Hilton Head, Savannah and Charleston
Weddings at Hewitt Oaks are full of Southern charm and effortless grace, surrounded by sweeping Lowcountry oaks and peaceful countryside views. Your guests will be treated to world-class culinary delights, and our all-inclusive packages mean you'll be able to relax and enjoy every moment of your special day.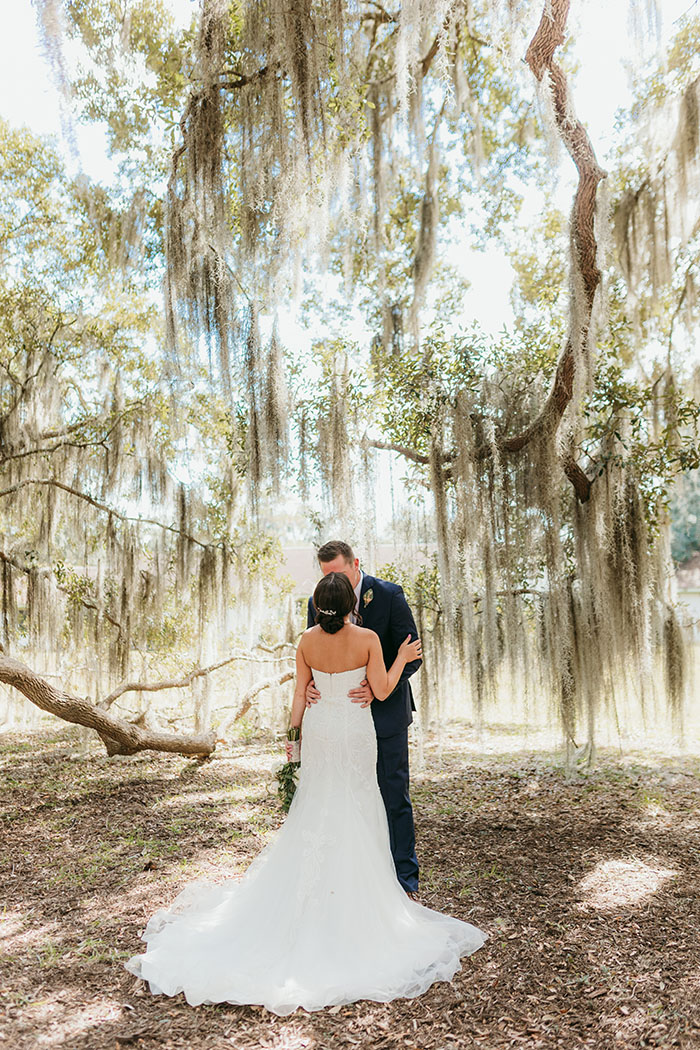 You bring the love story...we'll create your dream wedding
You want to be blown away by the beauty, meaning, and joy of your wedding. You want to remember this as one of the best days of your life. You want to be free to take it all in. What you don't want? To be stressed and distracted during your wedding and the precious days leading up to it. That's where we come in!
The experienced team at Hewitt Oaks has been designing weddings and special events for over 20 years. Time and again we hear brides say that one of the most stressful parts of planning their wedding was juggling multiple vendors and having to double-check every detail. It's the reason why we've made Hewitt Oaks an all-inclusive venue. We want every Hewitt Oaks bride to be able to breathe and enjoy a seamless wedding experience from the first planning phone call to the wedding day send-off.
Choose from a variety of ceremony and reception locations, along with plenty of picturesque spots for photos and special memories to be made.
At the heart of Hewitt Oaks is Gracie Ballroom, with a dramatic vaulted ceiling, balcony, and grand fireplace. Right outside is Riders Courtyard, perfect for a cocktail hour or dancing under the stars, with sweeping views of the rest of the property.
Our outdoor ceremony locations are under the graceful branches of centuries-old live oak trees. Choose from the Angel Oak Canopy, the Swooning Tree, or the Promise Tree. Connaughton Cottage is the sweetest bridal suite you ever did see, and your Groom and his guys can sit back and relax in the Lounge at Huling Chapel.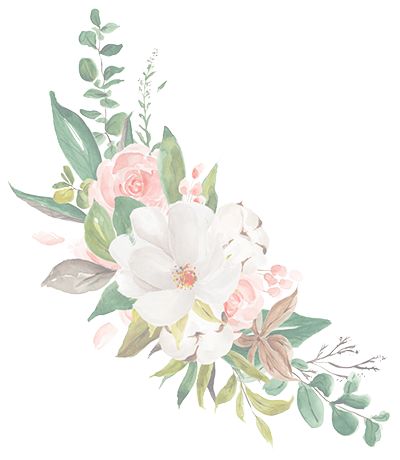 Relax…you've found the perfect fit — florals, event design and catering at the most serene countryside oasis with Lowcountry luxury style and Southern charm at every turn.
Let our team take your vision and turn it into a magical wedding that will make an everlasting impression on you and your guests. We take the time to get to know you and your fiancé — what you love, what you don't, your unique style. Then we add those special touches and personalizations into the details of your big day.
Lowcountry Luxury Weddings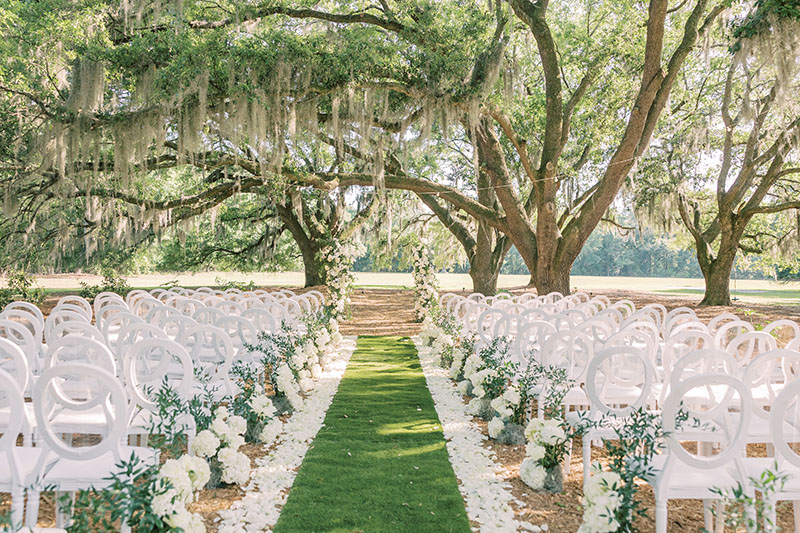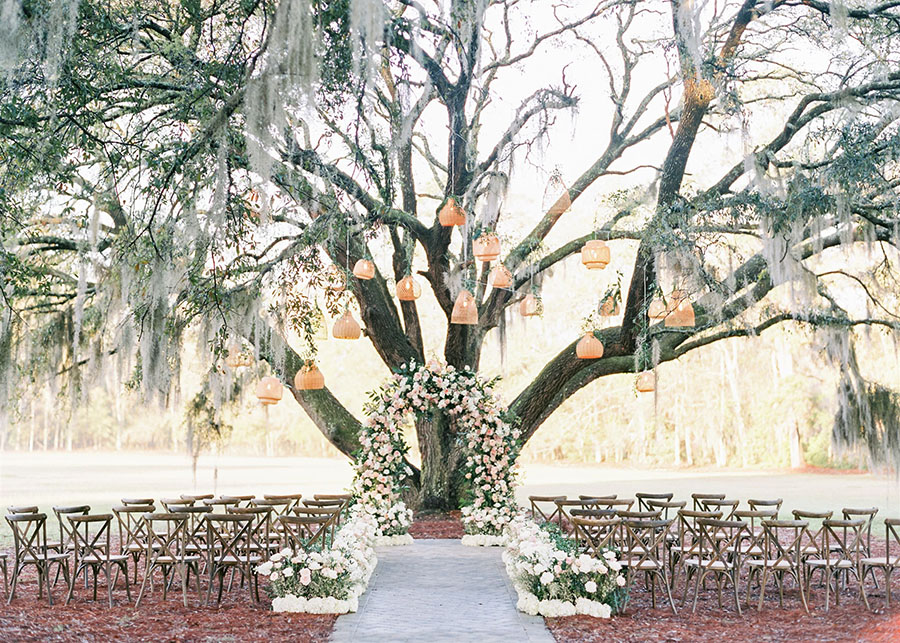 Do you require a minimum spend to reserve a date?
Weddings can be booked year-round on Monday-Saturday, subject to the minimums in the chart below. The minimum rate must be reached before service and tax are added. Exclusions: Holiday rates may apply for select dates. We are closed for business on Sunday and select holidays.
| | | | |
| --- | --- | --- | --- |
| 2024 Minimums | Saturday | Friday | Mon.-Thurs. |
| High Season Spring (April, May) | $61,000+ | $36,600+ | $24,400+ |
| High Season Fall (October, November) | $61,000+ | $36,600+ | $24,400+ |
| Mid-Season Spring (March, June) | $42,700+ | $30,500+ | $12,200+ |
| Mid-Season Fall (September, December) | $48,800+ | $30,500+ | $18,300+ |
| Low Season Winter (January, February) | $24,400+ | $12,200+ | $12,200+ |
| Low Season Summer (July, August) | $30,500+ | $18,300+ | $12,200+ |
+8% tax will be added to the total.
Limited 2023 dates remaining. Inquire for availability. Booking now for 2025 weddings with a $91k+ minimum spend! Date reservations for weddings under that amount can be made later this year.
To check our availability, simply reach out and we will confirm which dates you qualify for based on your guest count and desired add-ons.
Can you send me a list of your packages?
One of the things we pride ourselves on is being a venue that customizes every aspect of your event. From the style and florals chosen for your bouquet to the food you serve your guests, each proposal that we create is specific to the client. We do offer some packages, Petite Weddings, Simple Elegance Weddings and Lowcountry Luxury Weddings that include our most popular design and culinary selections. Even with our packages, no two weddings are the same. Our desire is to produce work that not only makes you swoon, but also represents our reputation for exceptional wedding experiences!
Do you allow outside vendors?
We welcome our clients to bring the professional photographer/videographer and band/DJ of their choice, but we do require the use of the services that we offer:
Catering (food and beverages)
Florals
Design
We do not rent any part of Hewitt Oaks as a location-only venue.
We're so grateful for the many talented photographers and videographers we have the privilege to work with! Thanks to them, we're able to share the beauty of Hewitt Oaks far and wide. Photos featured on this site were provided by Anna Darlak Photography, Arastasia Photography, B Logsdon Photography, Dear Elizabeth Photgraphy, Marni Pictures, McSween Photography, Nichole Barrali Photography, Sol Photography, Two Chics Photography. Video is by Jones & Co.